The Razor's Edge is an investing podcast that combines a prop trader's viewpoint and deep-dive fundamental research to provide a unique take on the markets. The show is co-hosted by Akram's Razor, a trader, tech enthusiast, meat lover, Marvel fanboy, battle tested activist short-seller and humble market servant, and by Daniel Shvartsman, VP of Content at Investing.com and someone who has seen thousands of investing pitches and ideas and how they play out over the past decade. The duo start with a theme or idea from Akram's investing, then break it down to understand what goes into the idea, what could go wrong, and what else investors and traders need to know. They also interview industry leaders, executives, and other investors to get a wider perspective. The show has thousands of listeners around the world.
Episodes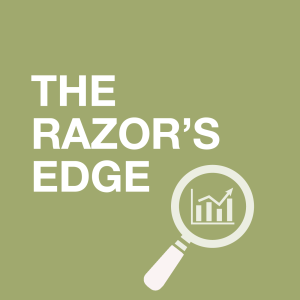 Tuesday Dec 13, 2022
Tuesday Dec 13, 2022
On this week's The Razor's Edge, we talk about software as a service and how the market seems to repeat the same patterns over and over. Those patterns include:
Taking the last three months and the next three months and extrapolating far into the future
Ignoring valuation until it's too late to ignore valuation
Searching for silver bullet explanations and one-size-fits-all theories
This time around that means that some of the first Covid winners and first Covid hangover victims are starting to look like interesting post-hangover recoveries; that usage based business models are just business models with their pluses and minuses; and that profitability matters, whether its actual profitability or easy to see how a company cuts to get there.