The Razor's Edge is an investing podcast that combines a prop trader's viewpoint and deep-dive fundamental research to provide a unique take on the markets. The show is co-hosted by Akram's Razor, a trader, tech enthusiast, meat lover, Marvel fanboy, battle tested activist short-seller and humble market servant, and by Daniel Shvartsman, VP of Content at Investing.com and someone who has seen thousands of investing pitches and ideas and how they play out over the past decade. The duo start with a theme or idea from Akram's investing, then break it down to understand what goes into the idea, what could go wrong, and what else investors and traders need to know. They also interview industry leaders, executives, and other investors to get a wider perspective. The show has thousands of listeners around the world.
Episodes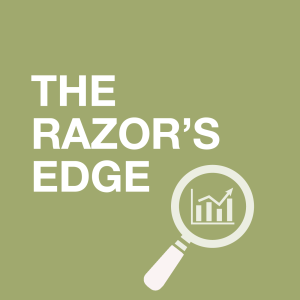 Tuesday Sep 06, 2022
Tuesday Sep 06, 2022
Q2 earnings season has delivered many surprises on the one hand and continuations of trends on the other hand. For SaaS companies, that has meant continued drifting.
Last week, Okta, MDB, and Veeva reported, and we break down each of those companies on this week's the Razor's Edge (you can also read Akram's take here). We get into the challenges each of those companies face, but also the broader difference between "legacy" SaaS companies like Salesforce and the newer all cloud products like Okta.
Topics Covered
2:30 minute mark - Okta's earnings – what went wrong and what differentiates the Oktas from the Salesforces
10:00 – The value of "the suits" and the challenge of building a microservice-based business model
23:00 – The presumption that software is a great model
28:00 – MDB's earnings
40:00 – Cutting to profitability amidst the tech recession
52:00 – The consolidation calvary is not about to arrive, and what else to watch
58:00 – Notes on Veeva
1:04:00 – Docusign preview